Automotive cutting and milling tools offer efficiency gains in the ultra competitive post-COVID marketplace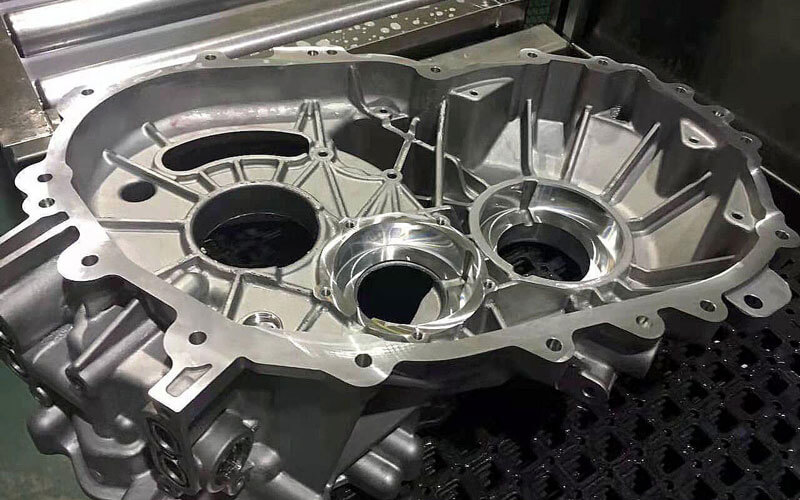 The impact of the global pandemic on the automotive industry has been dramatic, with manufacturers now trying to recover lost sales, to rebuild broken and disrupted supply chains, and to increase manufacturing volume to lower costs and improve competitiveness.
According to Deloitte, meeting global demand remains a serious issue for the automotive industry post-COVID. McKinsey sees accelerating technology, and industry diversification into more specialized automotive models as significant future trends towards 2030.
The automotive industry is also challenged by changes in materials used in automotive manufacturing to take advantage of newer, lighter, alloys as well as weight reduction in machining and working of steels. To be competitive, manufacturers need to work even harder to be cost-effective.
---
What makes automotive manufacturing cost-effective?
Faster production of vehicle components
Shorter cycle times in manufacturing processes
Greater accuracy and precision to reduce wastage
High throughput automated manufacturing processes
Reduced downtime and maintenance costs
---
Why is efficiency so important to the automotive industry?
The production processes that make automotive manufacturing cost-effective are achieved by gains in efficiency. Improving cycle times, faster production speed, increasing automated throughput and reducing maintenance are all about saving time. Increasing accuracy and precision reduces wastage, which also saves time and increases productivity.
How can cutting and milling tools increase automotive manufacturing efficiency?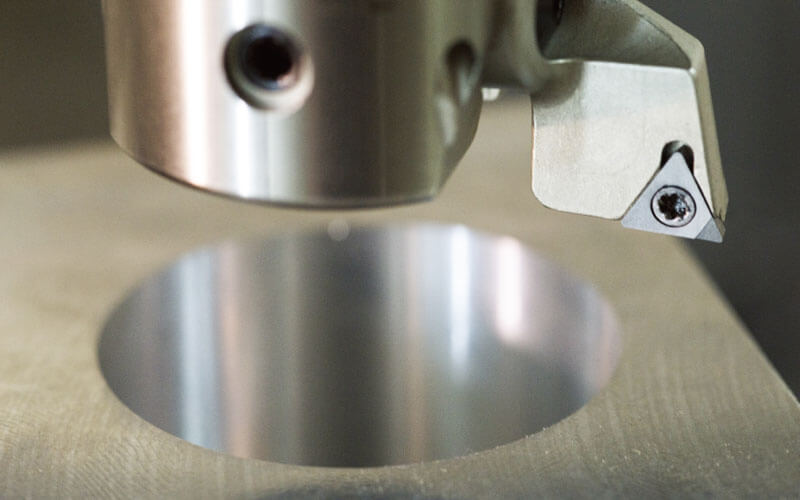 There are three ways that using the correct automotive cutting and milling tools can increase automotive production efficiency.
Hard wearing, durable tools reduce maintenance overheads
Precision cutting & milling reduces losses due to wastage
High speed cutting & milling tools increase productivity
Hard wearing, durable tools for the automotive industry
Longer lasting tools require less frequent maintenance, whether tool sharpening or replacement. Tools with changeable inserts are the best option for long life, low cost per unit, cost-effective maintenance. Inserts increase flexibility, as the insert type can be changed to suit the material being cut.
Precision cutting & milling in automobile production
The use of grey cast iron for engine blocks, cylinder heads and braking components, and increasing adoption of advanced alloys in automobile production calls for high precision tools that can be customized for specific applications. PCBN (polycrystalline cubic boron nitride) is the best choice for precision machining of cast iron and most metal alloys.
High speed cutting & milling for automotive production
To increase throughput, cutting and milling tools for automotive production need to be able to cut at very high speeds. Carbide tools and PCBN tools are now the preferred choice for high speed cutting and milling of standard materials, offering high precision and durability in a cost-effective per unit package.
Cutting and milling tools for the automotive industry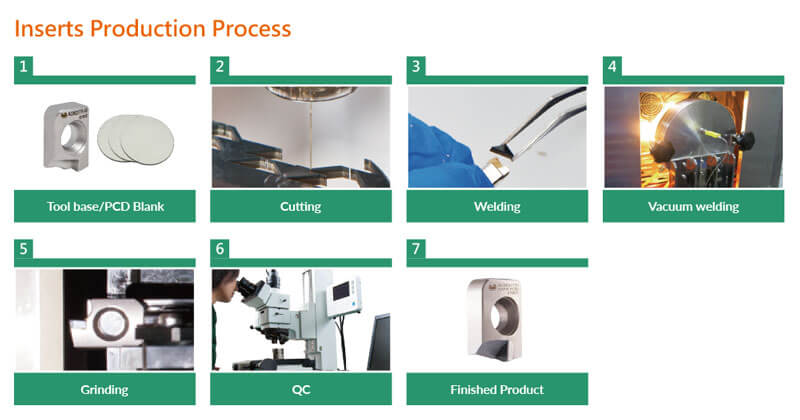 At Chain Headway, we design cutting and milling tools in materials and configurations suitable for all types of automotive manufacturing. We also supply precision tool presetters, heat shrink tooling, and other accessories.
As an expert in-house designer and manufacturer of high speed precision CNC milling tools and cutting inserts, we can adjust insert profiles to match your machining needs. This increases precision, tool life, and offers significant efficiency gains.
Our selection of positive and negative rake inserts is matched by our comprehensive range of mini end mill cutters, chamfering cutters, adjustable angle chamfering cutters, side disc cutters and aluminum changeable milling cutters to ensure optimum results for any milling or cutting task.
We develop new technology to meet emerging industrial needs

SDC (side disc cutters) are very useful in the automotive industry as side milling tools for knuckle joints. As well as standard inserts, we offer a range of r angles (r0.5, r1.0, r1.5, r1.6, r2.0) to suit your specific needs.
Our HCM mirror cutters with PCD blades are perfectly suited for making finish patterns, and can achieve surface RA: 0.2, and Chain Headway Multi-level PCD composite cutting tools can cut holes rapidly with high precision and efficiency.
We design carbide tool inserts that are very durable and well suited for low cost per unit high speed manufacturing in standard materials. For highly polished finishes and mirror surfaces in non-ferrous metals, our range of PCD (polycrystalline diamond) tooling inserts are an excellent choice.
Why are PCBN inserts excellent for all types of automotive machining?
Chain Headway PCBN inserts offer even faster cycle times than carbide tools and PCD tools with extreme precision, and are an excellent one-stop choice for all types of automotive component machining. There are four features of our PCBN inserts that make them the optimum choice.
PCBN inserts are ideally suited for hard turning of alloy steels (45–65 HRC) and chrome-molybdenum alloys.
Reduced cycle times for PCBN machining are deliver higher production throughput.
Chain Headway PCBN inserts are treated to prevent edge chipping in grey cast iron for high precision and reduced wastage.
PCBN inserts can last up to 20 times longer than carbide inserts, reducing time lost to maintenance and tool changes.
Discover our cutting tool solutions for the automotive industry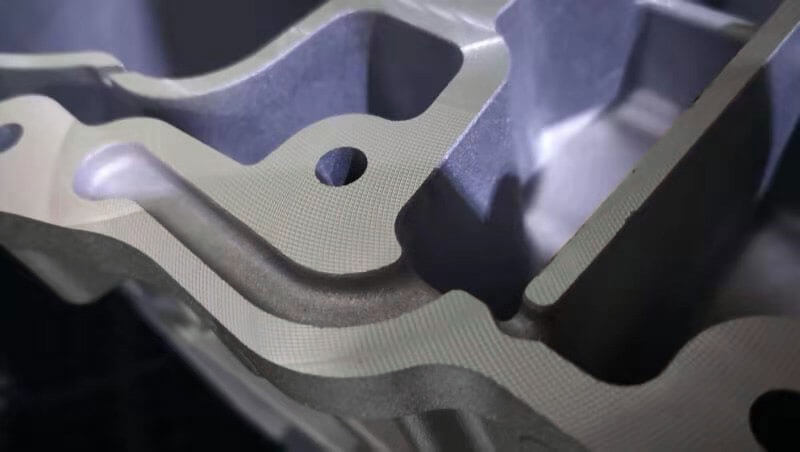 Chain Headway has a long history of designing and manufacturing cutting tool solutions for our global industry partners. We manage our products in-house at all stages from initial design and prototyping through manufacturing and quality control.
We work closely with our customers to ensure exceptional quality and service that is tailored to specific industry cutting and milling needs. This means that whatever your automotive machining requirement we will be able to provide you with the perfect solution.
Contact us to discuss how our experienced team can help you make your business more competitive by reducing throughput and cycle times, minimizing maintenance downtime, and increasing cost-effectiveness through efficiency gains.