Versatile and cost-effective end mill cutters with blade inserts offer an excellent alternative for high throughput production lines
Features of Chain Headway AP06 End Mill Cutters
Integral Water Cooling Extends Tool Life
Increased Cutting Efficiency
Good for Interrupted Cutting
Integral Water Cooling Extends Tool Life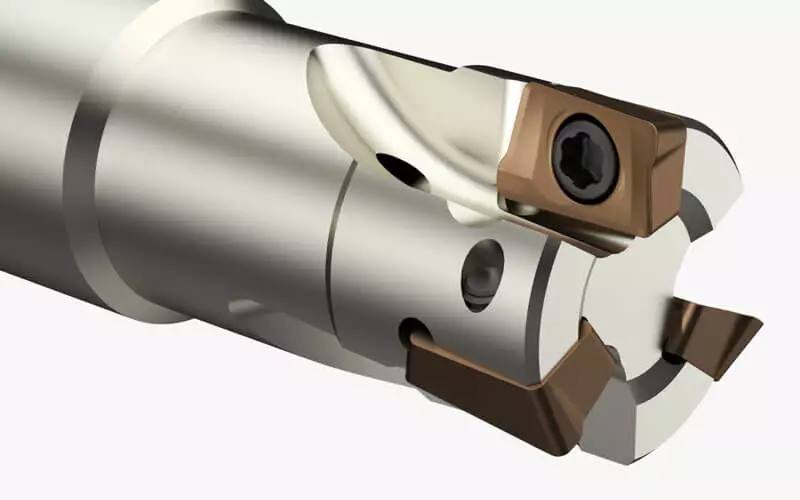 Water cooling reduces cutting heat temperature and assists chip removal from the cutting surface, extending tool life and improving surface finishes.
Increased Cutting Efficiency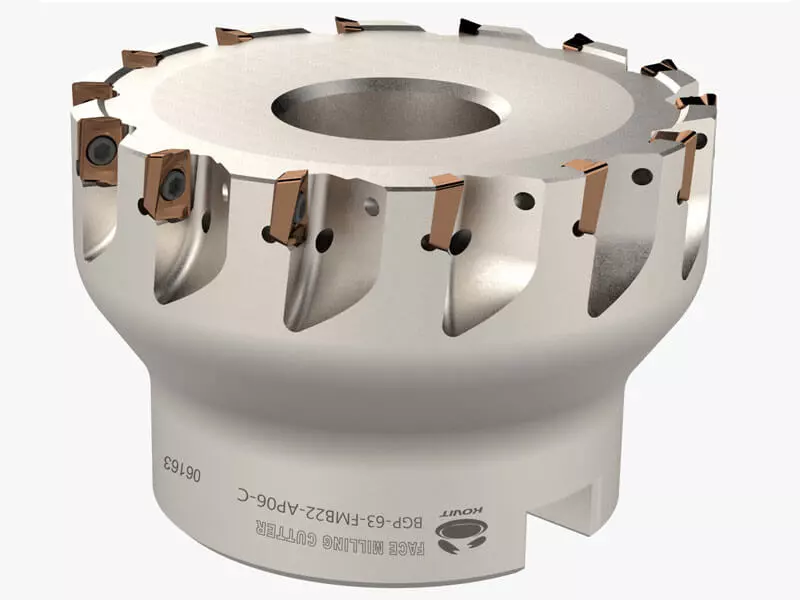 Our designs feature multiple cutting edges to increase cutting efficiency. By adding cutting inserts as tool diameter increases, cutting efficiency is retained regardless of the size of the cutting tool.
Good for Interrupted Cutting
Low-resistance and high-precision designs are good for interrupted cutting operations as they improve the accuracy of cut and reduce the likelihood of errors.
MAS Mini End Mill Cutters


The Chain Headway range of MAS Mini End Mill Cutters are compatible with AP06 cutting inserts APKT060204-M02 and APKT060204-MT for cutting:
Alloyed Steels
Stainless Steels
Cast Iron
Available with cutting diameters from 10-40mm, shank sizes from 8-32mm and featuring between 2 and 10 cutting inserts depending on size, Chain Headway MAS Mini End Mill Cutters offer a flexible range of high-quality cutting tools with interchangeable cutting inserts.
Indexable Inserts Reduce Cost of End Mill
For production lines or mass production, using a MAS mini end mill cutter helps to reduce the cost of buying cutting tools compared to traditional disposable end mills. This is because MAS mini end mill cutters use cost-effective replaceable cutting inserts. Inserts are easily changed when they wear out. Because large disposable end mills are expensive, our customers can achieve significant savings, especially with cutting diameters over 16mm.
MAS Screw-On Mini End Mill Cutter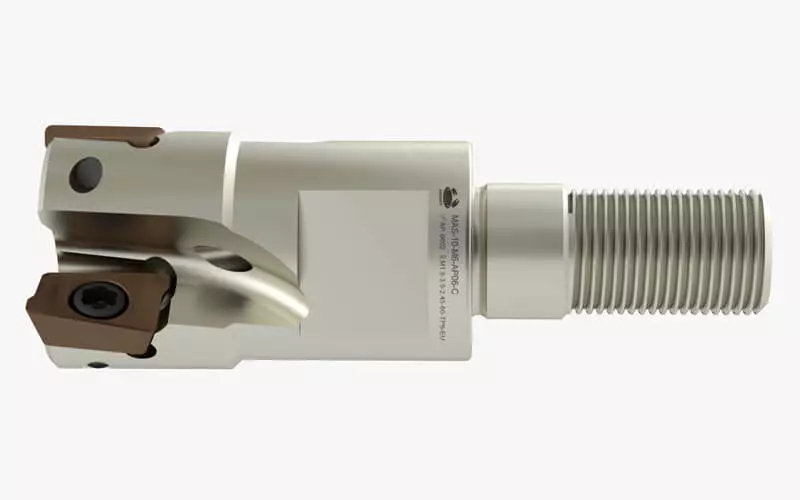 Featuring alloyed steel construction to increase cutting stability and tool life, MAS type screw-on mini end mill cutters are available in diameters from 10-40mm. Different lengths of screw-on tungsten carbide extensions are available to increase the depth of cut possible, and inserts can be changed for different material types.
BGP Mini Face Mill Cutter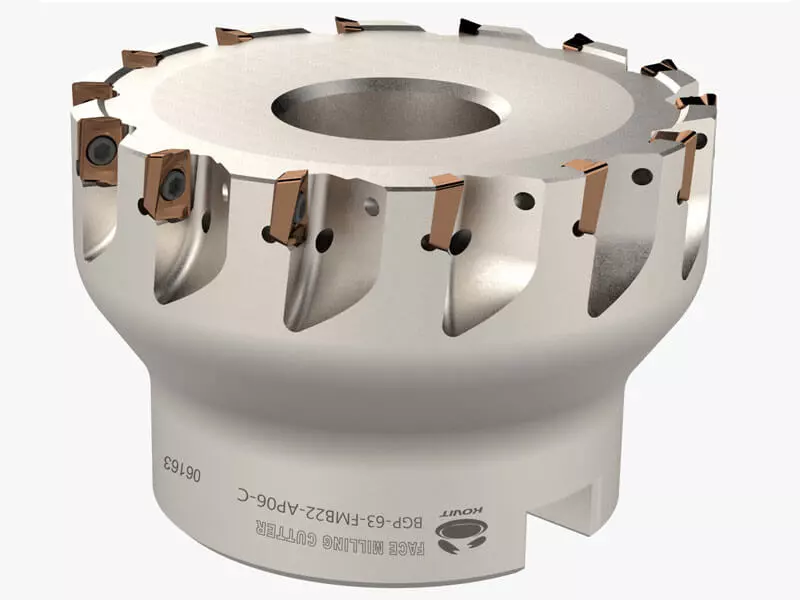 The Chain Headway BGP mini face mill cutter has multiple blades for excellent finishing at high feed rates and accepts the full range of AP06 inserts to enable cutting of multiple material types. Available in diameters of 40, 50 and 63mm, with 10,12 or 14 cutting inserts.
APE Rough Cutting End Mills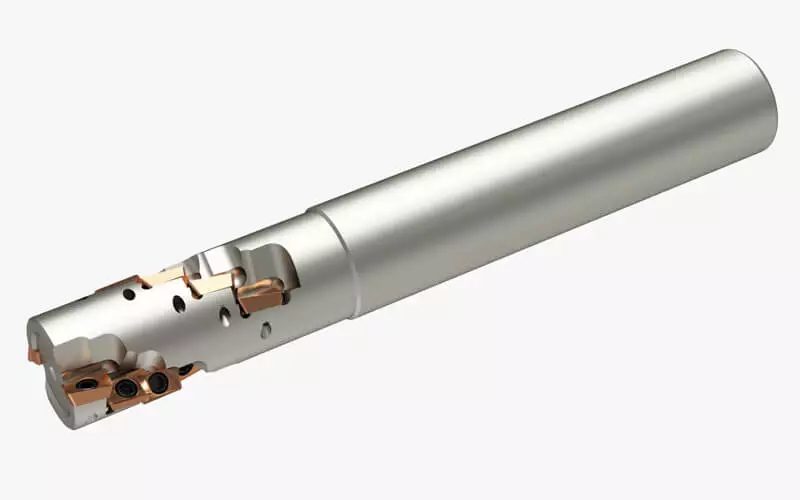 Our APE rough-cutting end mills are suitable for large area milling, and can be used to substitute for tungsten rough milling cutters. They can be fitted with our AP06 inserts to cut a variety of materials.
Cutting Insert Parameters
Mini End Mill Overview

Applications
Cost Effective Tool Selection
Suitable For Manual & CNC Machining
Specific Inserts For Excellent Results
Cost Effective Tool Selection
Using a MAS mini end mill cutter for rough cutting and a tungsten milling cutter for finishing offers significant cost savings by reducing the number of cutting tools that need to be purchased.
Suitable For Manual & CNC Machining
Our mini end mill cutters are built to very high standards, and are suitable for use on CNC precision automatic lathes as well as manual and semi-automatic machines.
Specific Inserts For Excellent Results
Choosing the cutting insert that matches the material type being cut is very important to get the best results. Inserts are available for alloyed steels, stainless steels, cast iron and aluminum depending on the choice of tool type.
Key Features of Chain Headway Mini End Mill Cutters
Mounting Types: Shank, Screw-On or Shell
Cutting diameters from 10-63mm
Number of cutting inserts: between 2 and 15 depending on tool configuration
Different inserts available to suit different materials
Better finishes and performance than competing brands
Long life and extended wear performance with changeable inserts
Benefits of In-House Design
The core business of Chain Headway is our in-house design and manufacturing of cutting tools. Our long experience in design and supply of high-quality CNC cutting tools for different industries has made us expert in meeting customer requirements, and has driven our innovations in tool insert manufacture.
At Chain Headway we have a deep understanding of cutting tool requirements for different machining operations. Because we manage all our design and manufacture in-house, we are able to rapidly respond to customer requests for in-depth technical advice and support. Please contact us to discuss how our mini end mill cutters can meet your specific needs.