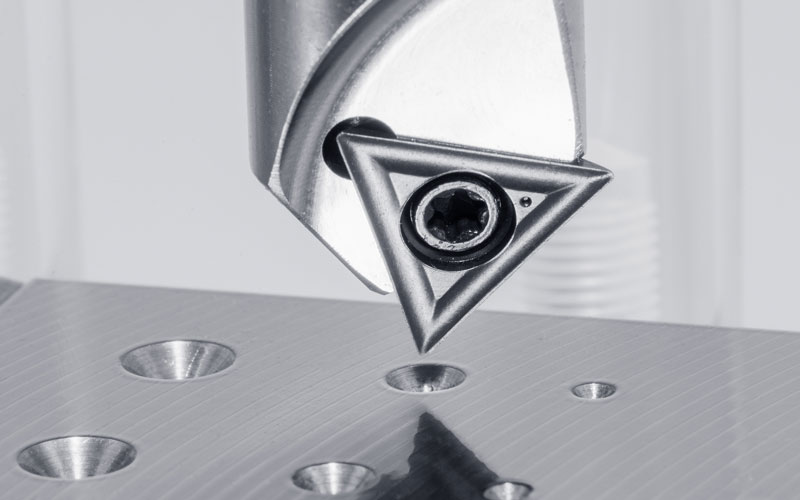 An innovative and cost-effective supplementary blade (indexable insert) chamfering cutter system that enables one tool to cut different materials by selecting appropriate blade profiles.
The Chain Headway SSP series of chamfering cutters feature replaceable triangular
supplementary blades that can be rotated and used on all three sides. Our innovative design gives three times the life of a conventional cutter by simply rotating and resetting the supplementary blade to use a fresh sharp edge.
Applications of SSP Chamfering Cutters
Inside Chamfering
Outside Chamfering
Profile Chamfering
Face Grooving
V-Grooving
Spotting
Carving And Engraving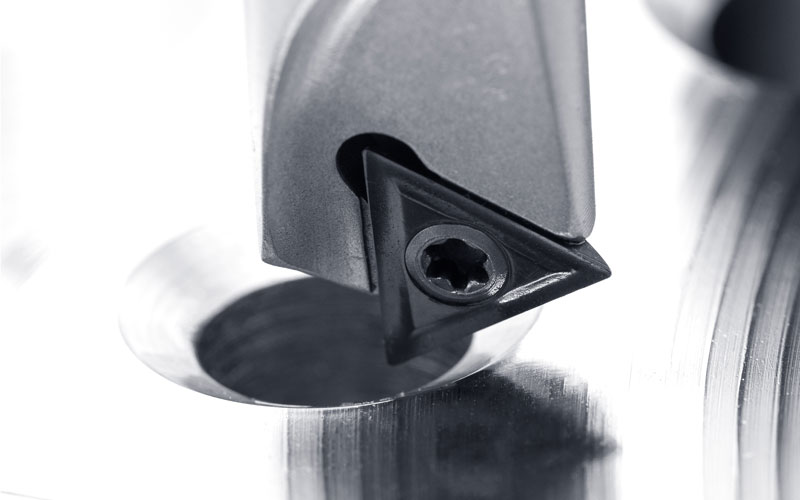 Our chamfering cutters are ideal for all chamfering requirements, including spot cutting, groove
cutting, inside and outside chamfering. Our customers find our SSP series of chamfering cutters
are ideally suited for chamfer turning, helical groove milling, centering and spot drilling on end
Surfaces.
The Chain Headway SSP chamfering cutter can be used in milling machines, CNC milling
machines and CNC lathes. The 45º tool can be used for spotting and carving, while the
30 º and 60 º tools can be used for chamfering.
Key Features Of SSP Chamfering Cutters
Three Tools In One
The Chain Headway SSP Chamfering Cutter is unique and versatile by design. One tool provides the working life of three conventional tools by rotating the blade, and can also be used to cut different materials by changing the blade specification. This offers considerable time and cost savings compared to conventional chamfering cutters.
Inserts can be used on all three sides
Easily cut different materials with the same tool
Excellent finish and improved safety features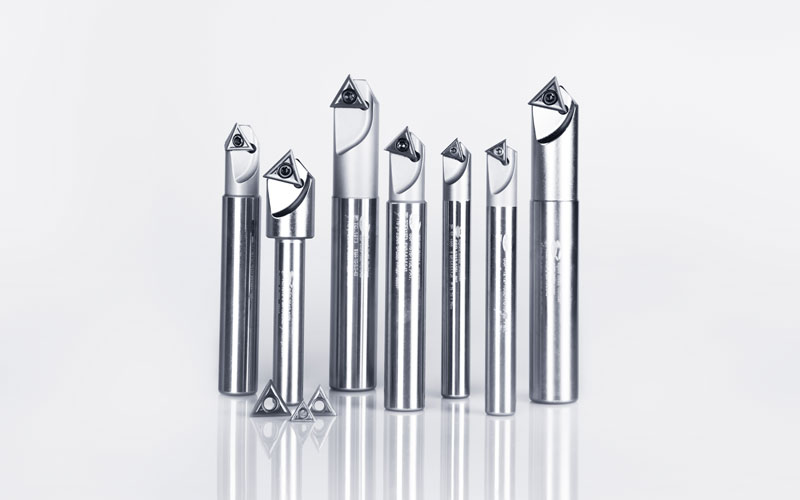 Inserts can be used on all three sides
Our innovative triangular supplementary blade can be used on all three sides, removing the need for regrinding when the edge is worn, and offering significantly extended working life compared to conventional chamfering tools. The indexable insert blade design is extremely secure and reliable for very high precision chamfering.
Easily cut different materials with the same tool
The versatility of our supplementary blade SSP chamfering cutters enables significant savings
through blade changes as an alternative to purchasing individual tools for each material. The same tool can be used to cut alloyed steels, stainless steels, cast iron or aluminum simply by fitting supplementary blades designed for the material used.
Excellent finish and improved safety features
The cutting edge of the supplementary blade is sharp, reducing the likelihood of secondary
burrs after chamfering. This improves the quality of finish for a better aesthetic result and makes
the working environment safer for operators. The ease and cost-effectiveness of blade
replacement removes the need to refinish and sharpen tools. This saves time and reduces the
likelihood of poor-quality results and accidents.
The secondary relief angle of the cutting edge is designed to maximize clearance and reduce
the risk of interference with the work piece in operation. The only limitation is for spotting inserts
(45 º tools), which are best used for R angle 0.4 and 0.8. An R angle of 0.2 is not suitable because it is easy to chip while cutting.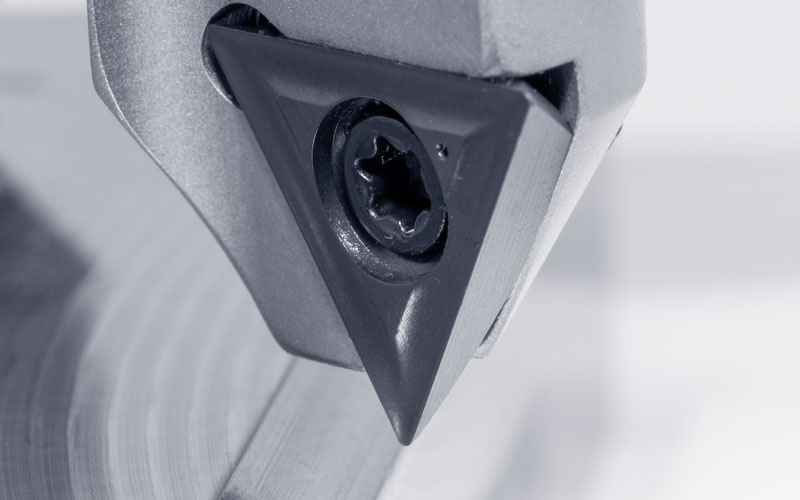 Advantages of SSP Chamfering Cutters
We focus on achieving significant cost and operational savings for our customers by
manufacturing tools with supplementary blades that extend life without compromising on quality.
Our SSP chamfering cutters with replaceable blades have significant advantages over welded
fixed angle cutters and can be a more cost-effective option than fully adjustable cutters when
the only requirement is to cut standard 30º, 45º or 60º chamfers.
| | |
| --- | --- |
| Quality and Convenience | Blades (inserts) are easily replaced when worn, avoiding the regrinding and loss of precision found with welded cutters |
| Cutting Material Selection | Blades with different profiles can be easily fitted to the same tool to enable cutting of any material |
| Interference Free Operation | Clearance angle of our 45º tool avoids interference between tool and workpiece during v-grooving and spotting-drilling |
| Extended Life | All three sides of the blade can be used, extending working life and reducing costs |
| Enhanced Safety | Precision cutting reduces burring and chipping, improving the safety of the working environment |
Benefits of In-House Design
Our in-house design experience gives us a deep understanding of the best tool for each specific
application, whether it is groove cutting, slot cutting, key milling or face finishing. We bring our
long experience in tool manufacture to ensure our products perform reliably and consistently.
Our chamfering cutters can be rapidly adjusted and customized for any processing or material
requirement. This is a feature that has been refined and continuously improved based on
customer experiences and feedback.
Because we manage our designs in-house, we are able to rapidly respond to customer requests
for modifications for specific tasks and provide in-depth technical advice and support.