Side Disc Cutter Manufacturer
We are experts in the design and manufacture of side disc cutters and disc milling cutters with adjustable and replaceable indexable inserts This enables the same tool to be used to cut alloyed steels, stainless steels, cast iron or aluminium by changing the insert configuration.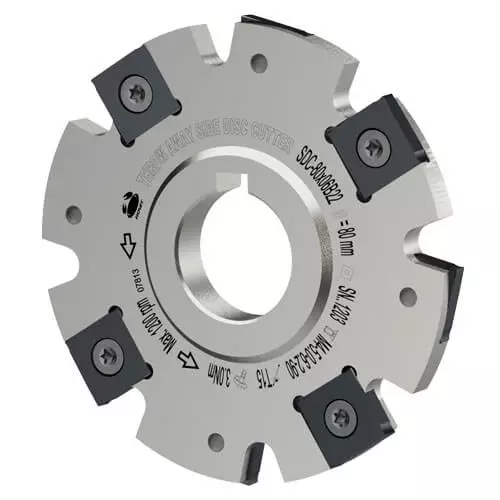 We offer a flexible system of cutting inserts and tool types, including T-shape cutters and side disc cutters with adjustable groove widths. These are available in a range of materials and geometries.
Our side disc cutters are ideal for all applications, including slot cutting, groove cutting, keyway and face milling. The versatility of our adjustable side disc cutters enables significant savings as an alternative to purchasing multiple welded cutters to achieve the same results.
Advantages of Indexable Side Disc Cutters Over Welded Cutters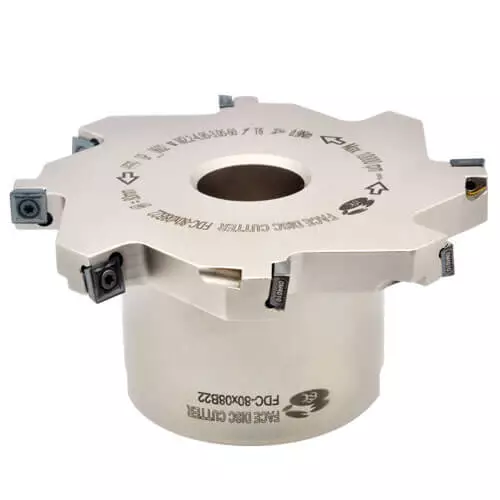 We focus on manufacture of side milling cutters that have replaceable blades as they offer several significant advantages over welded cutters and disc mills. Our close attention to designing for multiple applications achieves significant cost savings for our customers.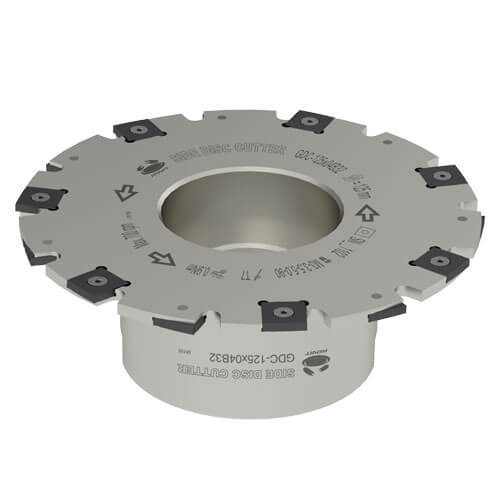 | | |
| --- | --- |
| Indexable Inserts | For stable, precise, and efficient cutting |
| Convenience | Blades are easily replaced when worn, avoiding the regrinding and loss of precision found with welded cutters |
| Cutting Material Selection | Blades with different profiles can be easily fitted to the same tool to enable cutting of any material. |
Adjustable Side Disc Cutters
Adjustable side disc cutters add an additional level off flexibility and convenience that is impossible with welded cutters. One adjustable side disc cutter can be employed for multiple tasks that would each require a different welded cutter.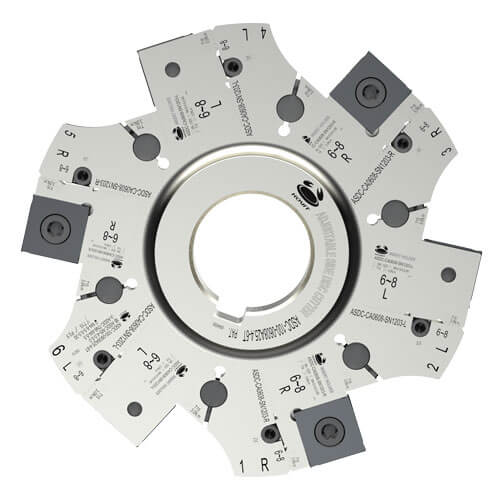 Our dedication to excellence in research and commitment to quality standards is demonstrated by the patents we have registered for unique and innovative adjustable side disc cutter design, which enables fine adjustment of cutting width and geometry.
Benefits of In-House Design 
Our in-house design experience gives us a deep understanding of the best tool for each specific application, whether it is groove cutting, slot cutting, key milling or face finishing. We bring our long experience in tool manufacture to ensure our products perform reliably and consistently.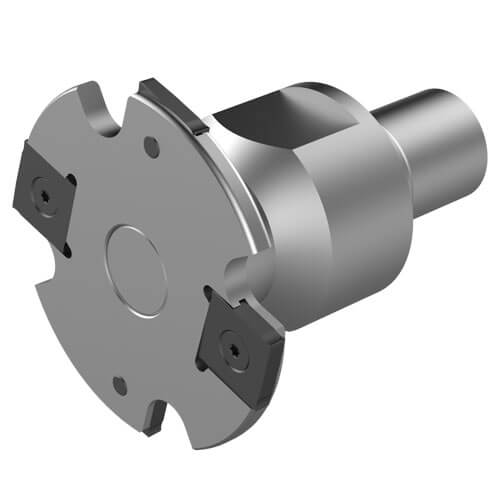 Our side milling cutters and disc milling cutters can be rapidly adjusted and customized for any processing or material requirement. This is a feature that has been refined and continuously improved based on customer experiences and feedback.
Because we manage our designs in-house, we are able to rapidly respond to customer requests for modifications for specific tasks and provide in-depth technical advice and support.
If you would like to find out more about our range of side disc cutters, please contact us.