TIMTOS 2022 Taipei - CNC Cutting Tools - Chamfering Cutters
TIMTOS 2022 Exhibition - Hall 2 Booth S0508
TIMTOS 2022 TMTS 2022 Exhibition
The TIMTOS 2022 TMTS 2022 exhibition will run from 21-26 February at the Taipei Nangang exhibition center. The exhibition is the largest machine tools show in Taiwan and this is the first major event for the industry since the beginning of Covid in 2020. This year there will be over 950 exhibitors including both local and global brands.
Chain Headway will be at the exhibition showcasing our latest cutting technology products including: Milling Cutters, Tungsten Carbide Blade Inserts, Shrink Fit Tooling solutions and many other products so please do come to visit us at the show or contact us via this website.
CNC Cutting Tools - Chamfering Cutters
Chain Headway SSP series chamfering cutters feature an innovative replaceable triangular supplementary blade (indexable insert). All three sides can be used for a fresh sharp edge each time, and three times the life of a conventional cutter. One tool can also cut different materials by changing the type of blade.
Applications of Chain Headway Chamfering Cutters
Inside Chamfering
Outside Chamfering
Profile Chamfering
Face Grooving
V-Grooving
Spotting
Carving And Engraving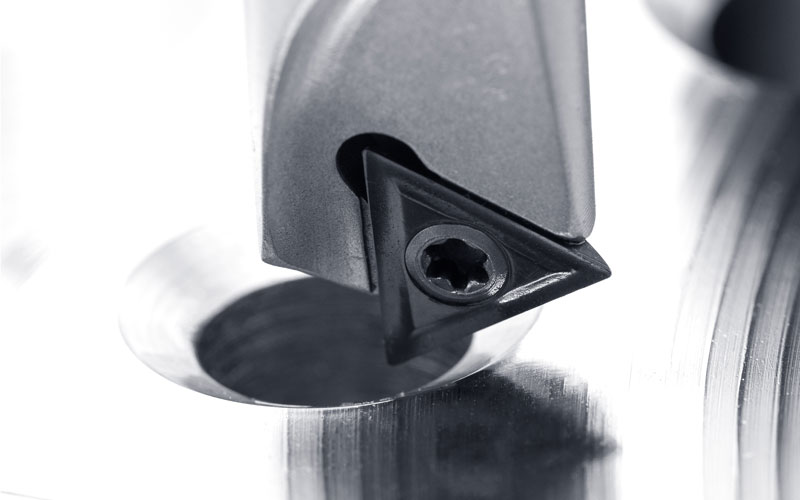 Our chamfering cutters are perfect for inside and outside chamfering, spot cutting and groove cutting in milling machines, CNC milling machines and CNC lathes. Our SSP series of 30 º and 60 º chamfering cutters can be used for chamfering, chamfer turning, centering and helical groove milling, and the 45º tool can be used for spotting and carving.
Key Features Of Chain Headway Chamfering Cutters
The SSP Chamfering Cutter is versatile because of its unique design and offers considerable time and cost savings compared to conventional chamfering cutters.
Use all three sides of the insert for extended life
Use the same tool to easily cut different materials
Excellent finishing
Improved safety features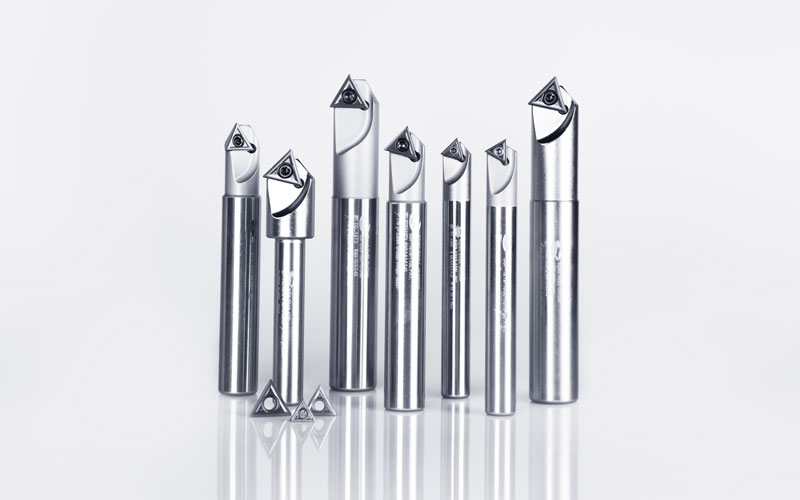 Inserts can be used on all three sides
Using all three sides of our innovative triangular supplementary blade eliminates regrinding worn edges. This gives a longer working life than conventional tools. The indexable insert blade is secure and reliable for chamfering with very high precision.
Cut different materials easily with the same tool
Simply change blades to cut alloyed steels, stainless steels, cast iron or aluminum and achieve significant cost savings compared to purchasing different tools for each material.
Improved safety with excellent finish
The supplementary blade has a very sharp cutting edge, which reduces secondary burrs after chamfering. Improved quality of finish also makes the working environment safer.
The cutting edge secondary relief angle is designed to reduce the risk of interference with the work piece in operation and to maximize clearance. Spotting inserts (45 º tools) are the only limitation, and best used for R angle 0.4 and 0.8. An R angle of 0.2 is not sensible because it makes chipping more likely.
Advantages of Chain Headway SSP Chamfering Cutters
Our SSP chamfering cutters with indexable insert blades have significant advantages over fixed angle welded cutters. They are more cost-effective than fully adjustable cutters when the requirement is to cut standard 30º, 45º or 60º chamfers.
| | |
| --- | --- |
| Quality and Convenience | The regrinding and loss of precision found with welded cutters is avoided because blades (inserts) are easily replaced when worn |
| Cutting Material Selection | Cutting of any material can be easily managed by fitting blades with different profiles to the same tool |
| Interference Free Operation | During v-grooving and spotting-drilling the clearance angle of our 45º tool avoids tool and workpiece interference |
| Extended Life | Extended working life and reduced costs because all three sides of the blade can be used |
| Enhanced Safety | A safer working environment comes from precision cutting that reduces burring and chipping |
To learn more about how Chain Headway can meet your chamfering cutter requirements please contact us.